Angela Perucca
Psicologa e Pedagogista, ha insegnato dal 1975 al 2010 ne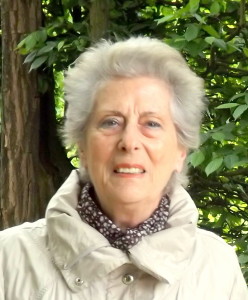 lla Facoltà di Lettere e Filosofia della Università del Salento(Lecce)
Nello stesso Ateneo ha diretto il Dipartimento di Scienze Pedagogiche, Psicologiche e Didattiche ed ha fondato e il Laboratorio di intercultura on line (www. laboratoriointercultura.it ).
È stata Prorettore per i problemi della didattica universitaria e per l'orientamento.
È stata componente del Collegio dei docenti della Scuola di dottorato in Pedagogia dello sviluppo.
È socio fondatore della Società Italiana di Ricerca Didattica (SIRD) e della Società Italiana di Ricerca per l'Educazione Mediale (SIREM). È socio ordinario della Società Italiana di Pedagogia (SIPED).
Ha avuto rapporti di collaborazione scientifica con: Unesco (Parigi), Peace Education Commission of the International Peace Research Association (Malta), Palso, Panhellenic Federation of Language School Owners (Grecia), Unicef e Aede (sez. italiana).
Collabora a diverse riviste scientifiche. Ha pubblicato più di centocinquanta titoli a stampa. Dirige una collana editoriale di pedagogia interculturale
Le sue prevalenti attività di ricerca riguardano i problemi dell'intercultura e dello sviluppo, l'educazione alla pace, la relazione e la comunicazione educativa ed anche la didattica nei laboratori universitari e l'organizzazione dei servizi di orientamento.
Nell'ambito del lavoro di volontariato sociale è stata Direttore del Consultorio prematrimoniale e matrimoniale "La famiglia" a Lecce, ha svolto attività di formazione umana e culturale in vari ambiti associativi. Con il CIF, a favore della famiglia; con la FUCI, per rilanciare fra gli universitari la passione per l'impegno umano, culturale e sociale; con l'AEDE, per sensibilizzare gli insegnanti agli ideali di una educazione all'Europa e alla pace; con l'UNICEF, per promuovere, nelle scuole e nelle università, l'educazione allo sviluppo e alla solidarietà.